Room: Zen Room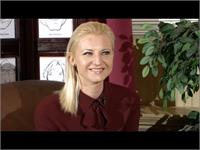 Energy Healing, Sunday October 7th, 
Arlington VA, Mind Your Body Oasis
In this class, students will learn what energy healing techniques that they may use on themselves and others and practice using them. Healing through energy work is powerful way to heal the body and make positive changes in your life. No experience or knowledge is necessary to take this course and anyone with interest is welcome. The class will include instruction and course materials as well as Laura's ebook Diary of a Psychic which includes information on healing, and Laura's Energy Healing Meditation. There will be opportunity for student questions and feedback during the class! The class fee is $111 per person.
* * * 
Laura will also be doing private appointments with clients at Mind Your Body Oasis on Saturday, before and after the class and limited appointments on Sunday. She will be honoring her phone rates for these limited, in person appointments. To schedule for private appointments, register with the link above for a private session and then email bookings@laurapowers.net to schedule. Appointments filled on a first-come, first served basis.
Register and Pay for this workshop at http://www.healingpowers.net/services/